Yeah Nah T-Shirt Pocket Print - MEN'S
Color
Size
Small
Medium
Large
X-Large
2XL
3XL
4XL
5XL
Classy people buy together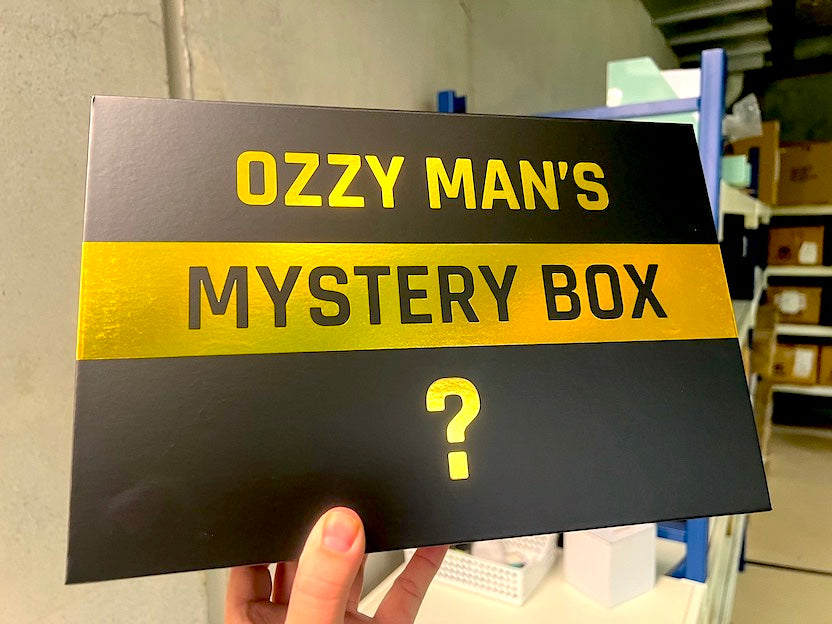 Ozzy Man's Mystery Box
$100.00
!!! SHIPS IN OCTOBER FROM AUSTRALIA !!! Here's me box that's becoming less of a mystery as to what will be inside it!  I aim to pack each box differently as I jam pack 'em full of value and goodness, but here's some of the the stuff you may get in yours (you won't get all in one):  - Here's Me Face Beanie- Destination F'd Hat - Destination F'd Tote Bag (censored or uncensored)- Mousepad - Stickers, Badges, Magnets - Signed Photo - Outdoor Mug or Regular Mug- Audio Keychain- Audio Gift Card - Ozzy Man's Fart in a Jar  Oh, and I've got a bunch of shirt stock around with different designs, so please select your usual/most likely size from the menu above and YOU MIGHT have a shirt whacked in the box. It's a MYSTERIOUS LUCKY DIP EXTRAVAGANZA!  THE ONE GUARANTEED PRODUCT in every box will be a card to redeem a personal video shout out from Ozzy Man. These used to be valued at $100-$150 USD on Cameo back when I did Cameo.  Cordially,Ozzy Man (ignore shipping times below, this will ship in October). 
Beanie Bundle! (1 Beanie,...
$35.00
Keep ya head warm and ya beer cold with this mint bundle.  Choose one of the 2 beanie colours available and you'll also get a Destination F'd stubby holder (koozie). And bugger it, we'll throw in a classic DF'd sticker too!  Thanks ya legends!  Ozzy Man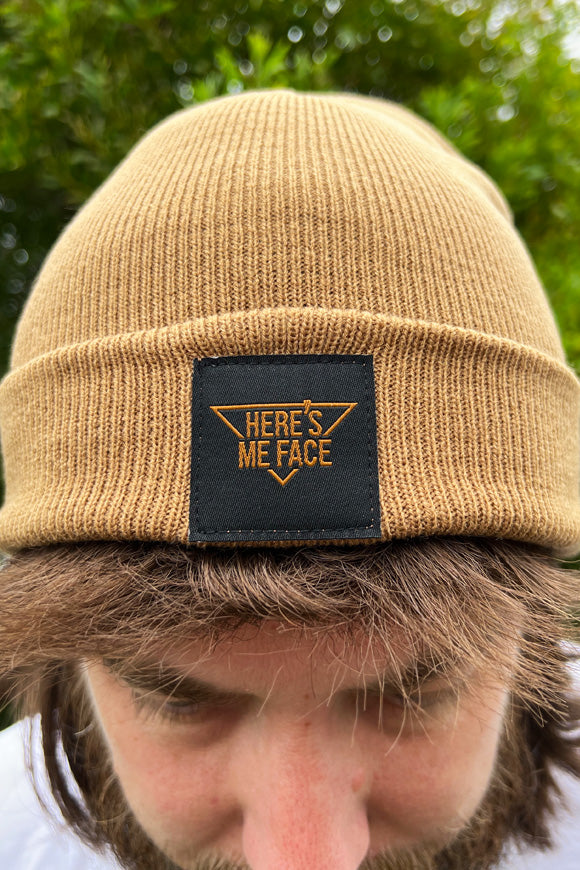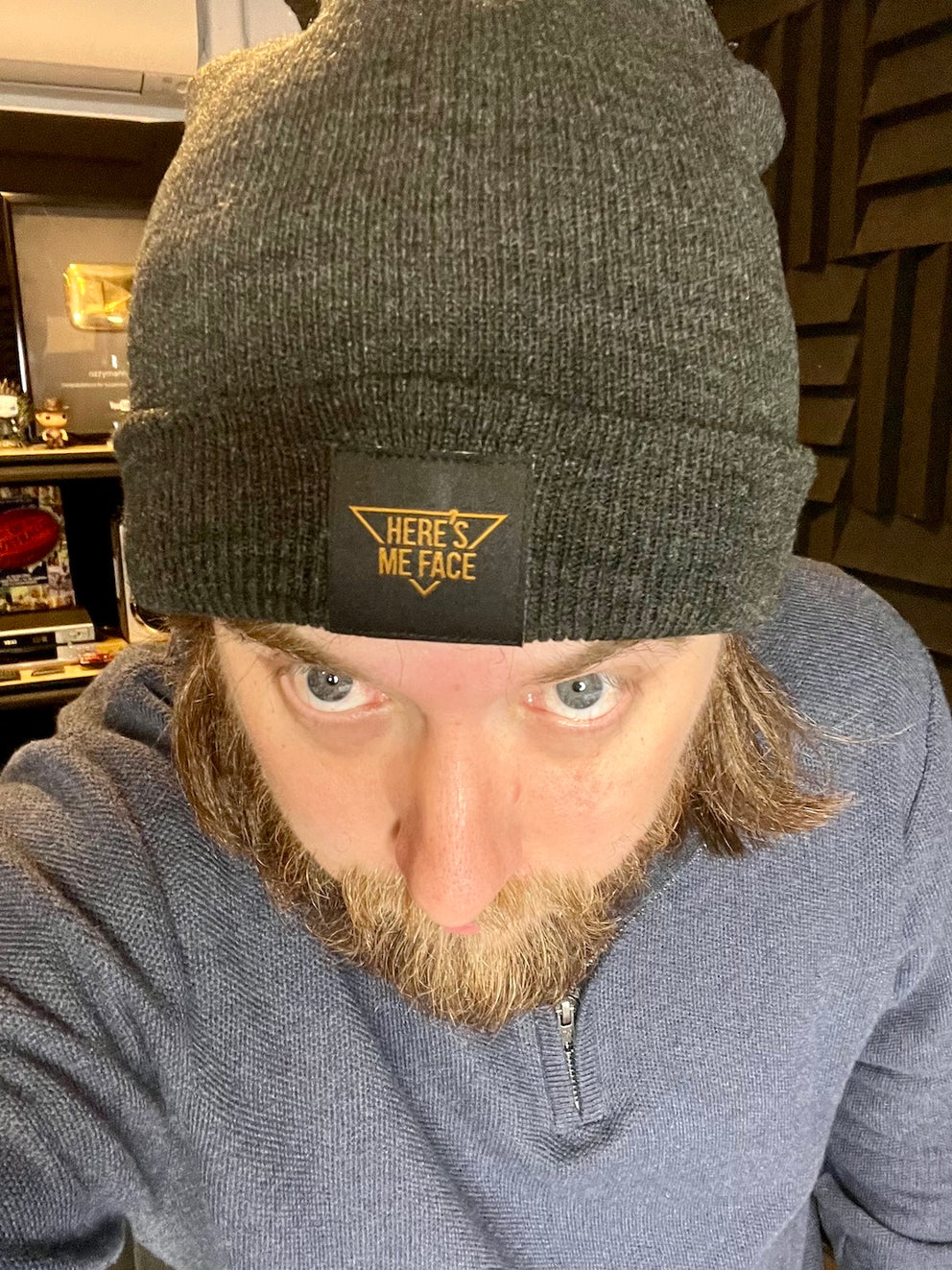 Here's Me Face BEANIE...
$29.50
The cosiest and warmest beanie in the world.  It has a classy, elegant tag at the front with the words "Here's Me Face" written on it. This is for the practical purpose of reminding other humans where your face is.  Faces are super important.  Tight knit, mid-weight, 100% acrylic, one size fits all.  Cheers, Ozzy Man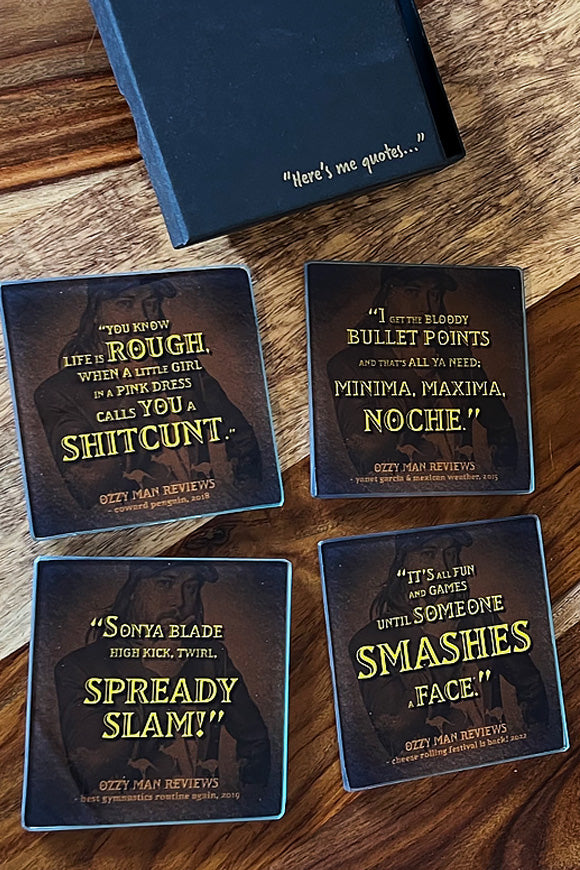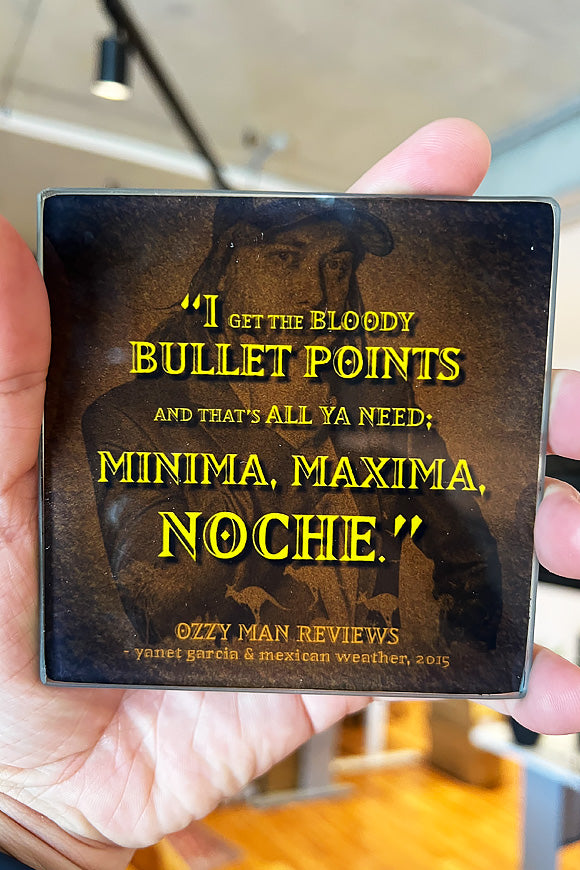 Classic Quotes Drink Coasters!
$19.95
Have a looksy at these absolute ripsnorters!  Impress ya mates when they come around and ya crack out this bespoke box of beverage coasters while ya watch the footy. You get 4 in a set. FREE Destination F'd sticker with every order before June 30, 2023 Limited Edition: 250 sets only.  Cheers! O-Man